Print design: EY High-end Thought Leaderships
The annually produced 'Indirect tax Thought Leadership' is a 70+ page high-end brochure. The 2014 publication ­­— shown here — featured bespoke, thematic photography; multiple information graphics, charts and diagrams; and repeating content sections, such as Insights, Executive summary/Interviews, Case studies etc.
2014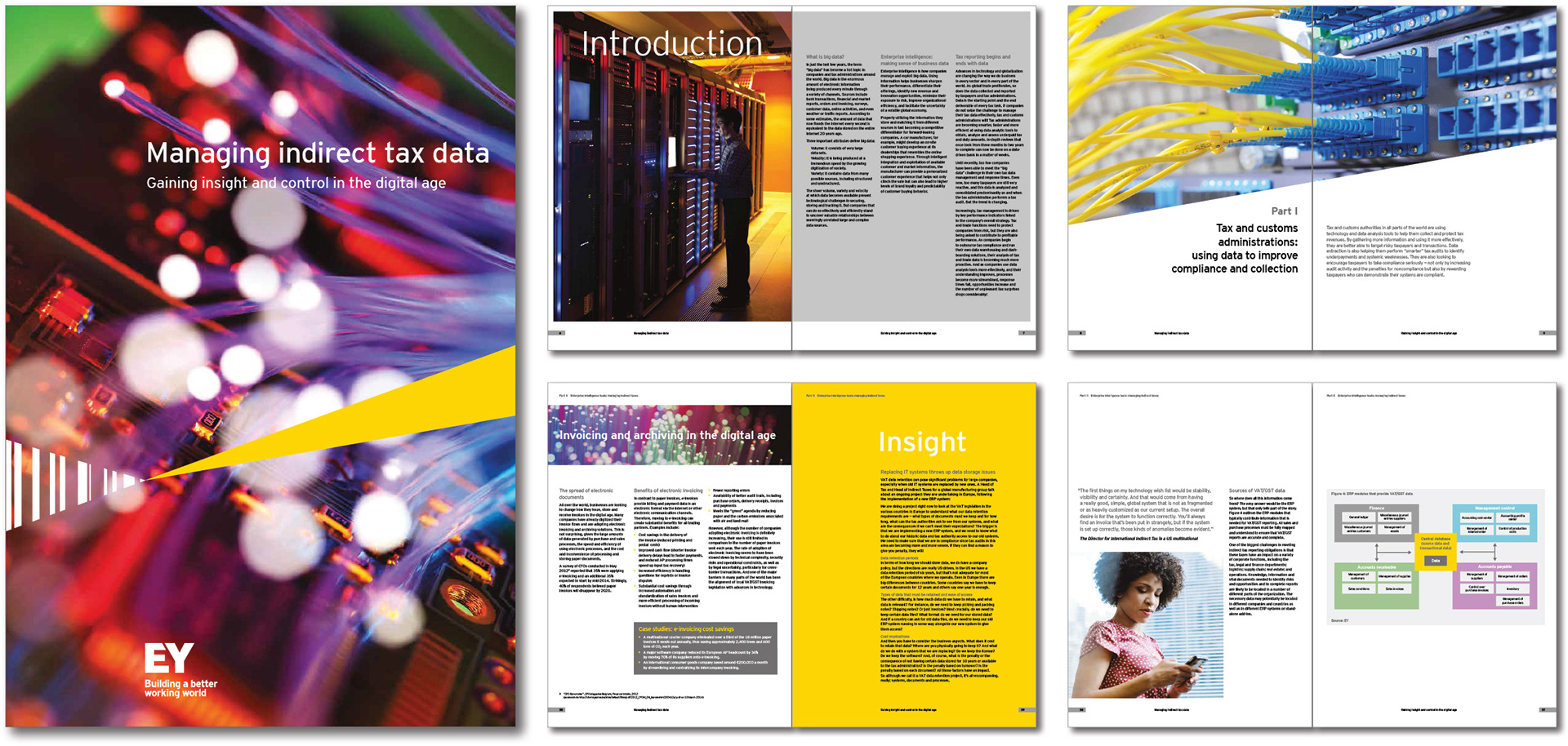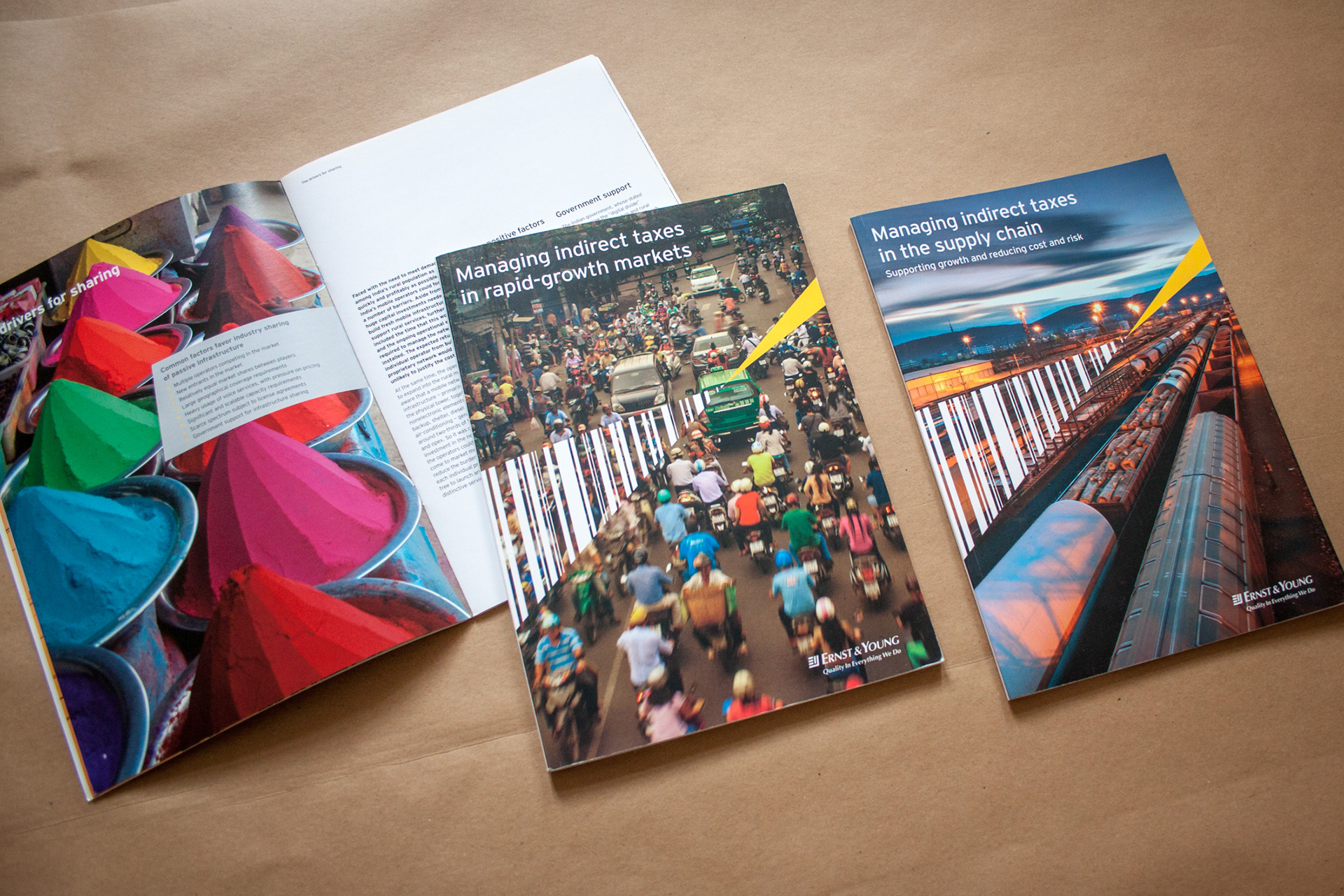 I produced the Thought Leaderships for EY from 2012-2017.